Discover Dr. Glenn Odland's Top 10 Questions about International Teaching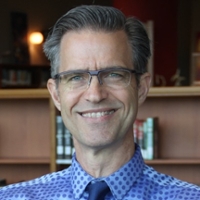 Dr. Odland is a veteran international educator, leader and speaker. He has led schools in both Canada and Singapore, served as a Managing Director in India and presented at conferences around the world. He is also an active member of the IB Educator Network (IBEN), presenting in all 3 regions of the IB globally. He is currently an adjunct professor and IBEC Program Manager at Western University (London, Ontario, Canada), and is also a Senior Leadership Executive with International Schools Services (ISS).
IB Speaker Series
Advice from a former Head of School - Dr. Glenn Odland
Finding a teaching career abroad - Beth Owen
Building a career through the IB network - Dr. Ildiko Murrayne Biro
View More
Past Events
International Baccalaureate (IBEC) Information Session
Aug 23, 2021
Why Should I Go?
Nov 20, 2020
When Should I Go?
Nov 19, 2020
View More