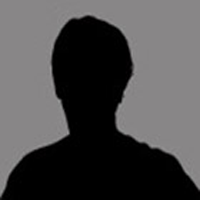 Dr. Gregory Dickinson, EdD
Professor Emeritus
B.A., LL.B. (University of Western Ontario), Ed.D. (Ontario Institute for Studies in Education, University of Toronto)
FEB 1020
Dr. Gregory Dickinson, EdD
Professor Emeritus
B.A., LL.B. (University of Western Ontario), Ed.D. (Ontario Institute for Studies in Education, University of Toronto)
Born, raised, and schooled in London, Ontario, I completed my honours B.A. (History) and LL.B. at Western and my Ed.D. at the University of Toronto. I was called to the Bar of Ontario in 1975. I have been Director of a store-front legal aid clinic in London and the Clinical Legal Education Program in the Faculty of Law at Western, where I have also taught legal research, writing and mooting and Law for undergraduate non-law students.
Since 1983 I have been a member of the Faculty of Education, where I have taught graduate courses in Education Law and the Political Context of Education and preservice courses in the social foundations of Education. I have held major administrative posts in the Faculty of Education, including Chair of the Division of Educational Policy Studies and Director of The Althouse Press. For three years I was the legal representative on the University's Health Sciences Research Ethics Board for research involving human subjects.
My writing is primarily in the area of Law and Education. In 1988, I launched the Education & Law Journal (published three times a year by Carswell), of which I continue to be Editor in Chief. I have written five books, including a senior-level law text that was used very widely in Ontario secondary schools for more than fourteen years. I have written several dozen articles, including many in refereed Canadian and international journals. One of my articles, jointly authored with W. R. Dolmage, won the 1996 R. W. B. Jackson award. In 1997, I was awarded the prestigious Edward G. Pleva Gold Medal for Excellence in Teaching.